Providing customized solutions that can
concentrate on more valuable things

IPTV Endpoint Quality Measurement Solution consist of Multicasting Monitoring, STB Performance Measurement, STB UI Function Testing.

Cloud & Subscribers' QoE based Broadband QoS Monitoring System
01. Automated Technology of UI Navigation
It is no longer necessary to create complicated scenario for entering target screen by automatically analyzing the relationship between UI screens.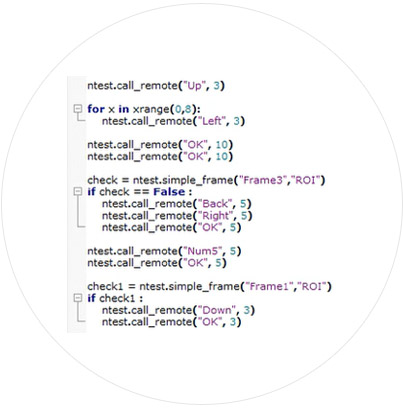 Time consuming for composition and verification of complicated scenario in order to enter target screen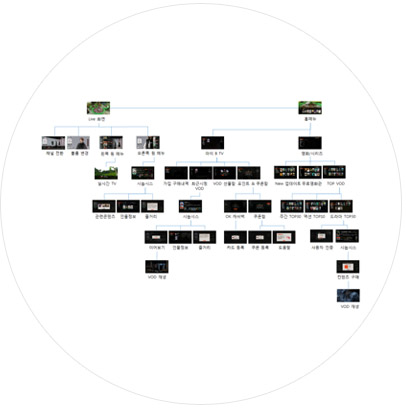 It will be automatically moved from the current screen position if the target screen is only designated.
02. Measuring technology based on quantification for QoE (Quality of Experience)
We have a variety of engineering experience as well as technology that measures based on quantitative indicator about the quality user feels in the process of interaction with the product.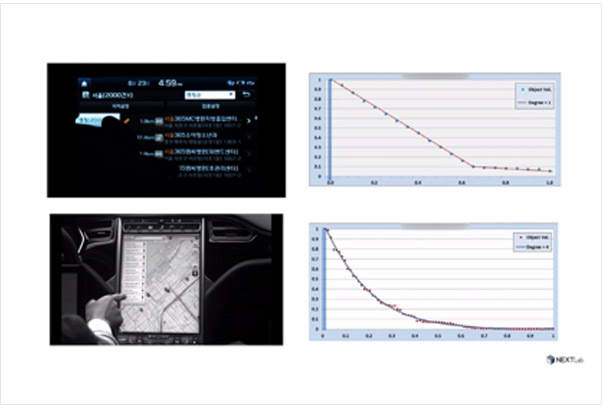 Quantification measurement of naturalness
Displaying as quantitative indicator about naturalness of UI movement by applying Jerkness concept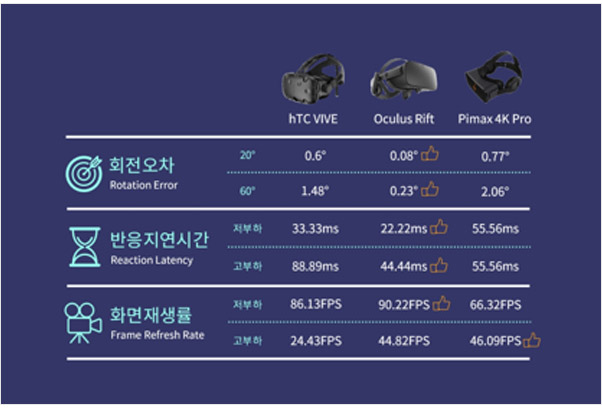 Quantification measurement of dizziness
Measurement as quantitative indicator by segmenting factors that cause dizziness of VR device
03. Control and image processing technology
We have control technology for operating various devices and image processing technology that can analyze large-scale data.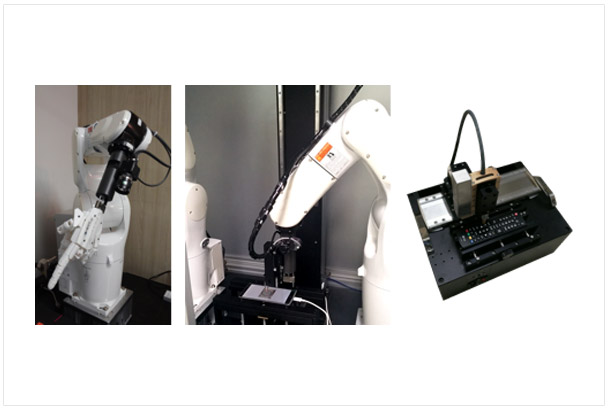 Possession of control technology that is suitable for characteristics by device
Control technology that is optimized for testing target devices such as Robot, IR, S/W Agent and etc.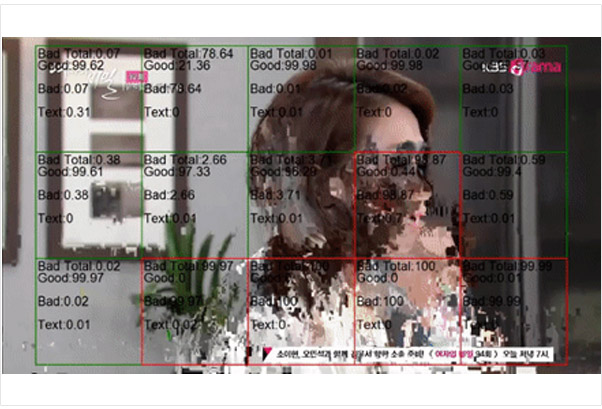 Possession of analysis technology called Macro Block about broadcast screen distortion
Real-time analysis technology for Full-HD image of 60 frames per second