[SHOW] VTG 2019
Free from foreign metal objects in your products!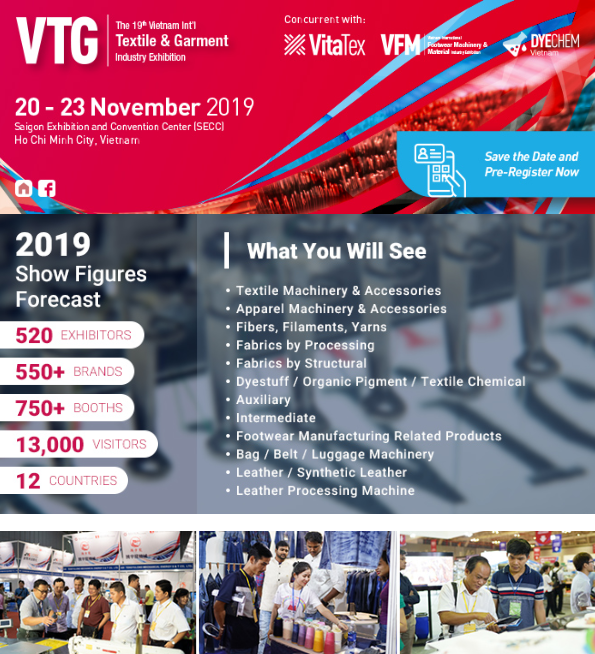 NEXTLab will participate in the November 20-23 VTG 2019.
I think it will be even more glorious to have NEXTLab participate in this year's 19th traditional deep fair.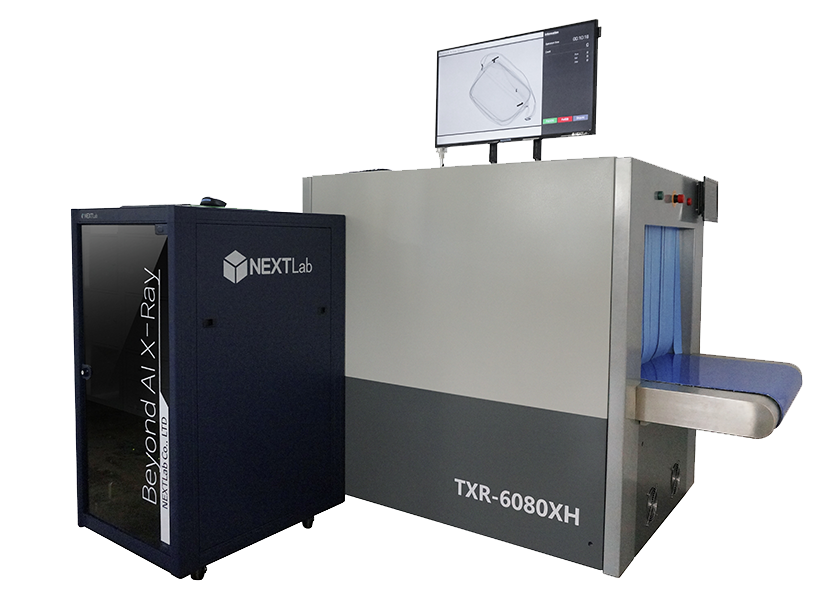 Characteristic
Beyond AI X-Ray is an automated foreign metallic objects detection system.
The system can detect various types of foreign objects by using Deep learning- based Image processing technology.
Your factory's X-Ray machine can be converted easily into Automated Detection System by simply adding 'Beyond AI X-Ray' to your machine.
1. Applicable Products : Every Sewing-based Products
– Shoes, Apparels | – Backpacks, Handbags
2. Accuracy & Performance
– 0.9 seconds for detecting | – 98% of foreign metallic objects detection accuracy
3. X-Ray machine compatibilities
– Every X-Ray machines which are operating under Microsoft Windows O/S (XP or higher)
4. Customers
– Pungkook Saigon III | – Pungkook Indonesia One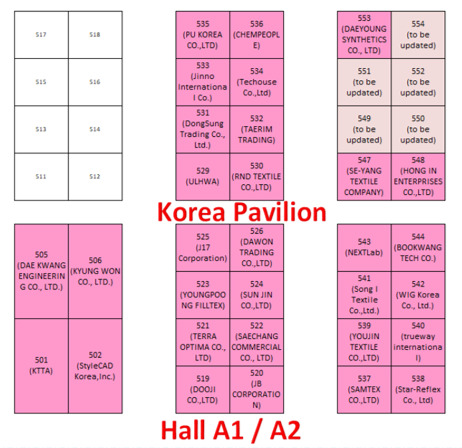 NEXTLab is located in booth 543.
If you have a chance, visit our booth.
Send product and technical questions to 'sales@nextlab.co.kr' and we will answer them in detail.
---
Added content. VTG Sketch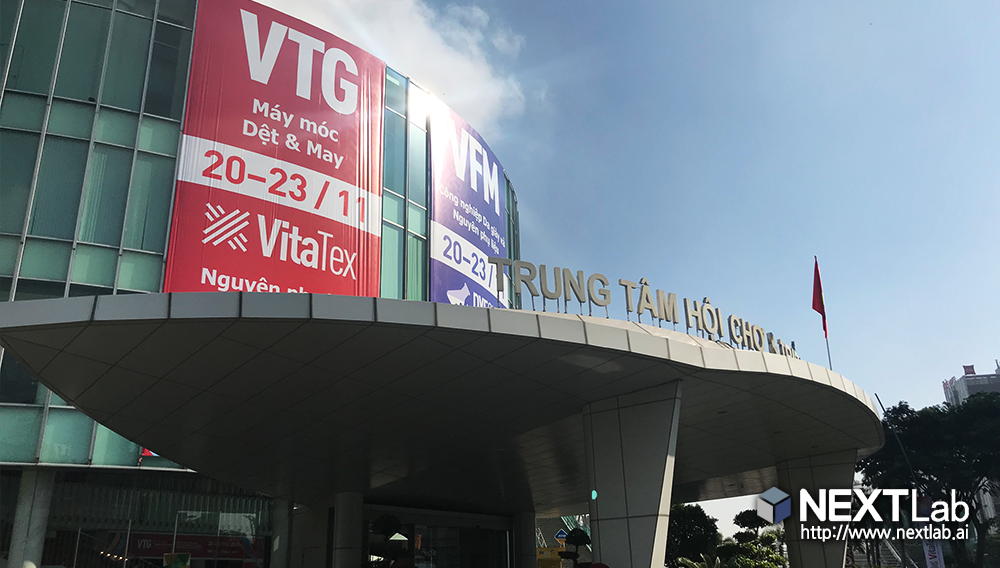 This is the foreground of the SECC where the event was held.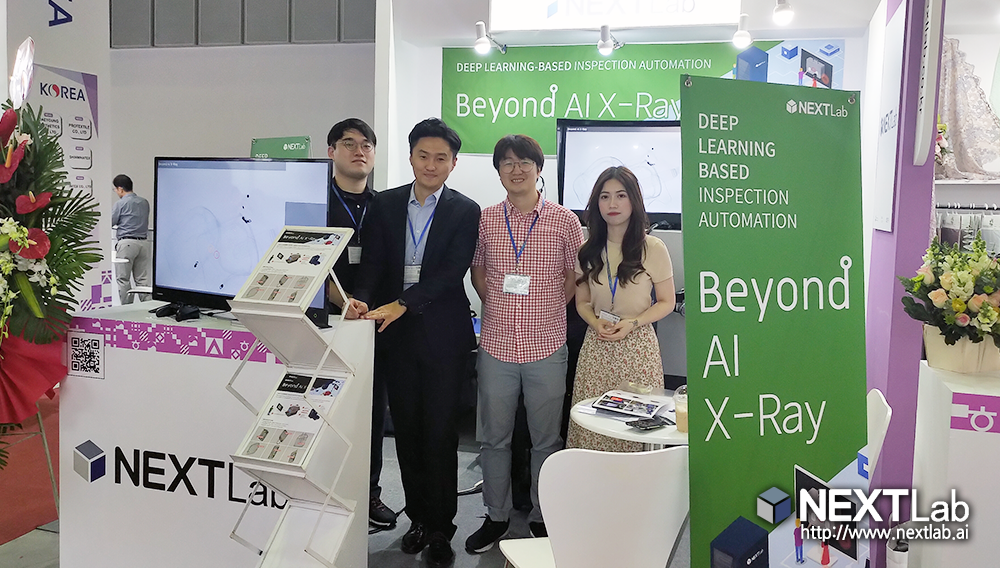 Proud members who have done everything from organizing the event to running the booth 🙂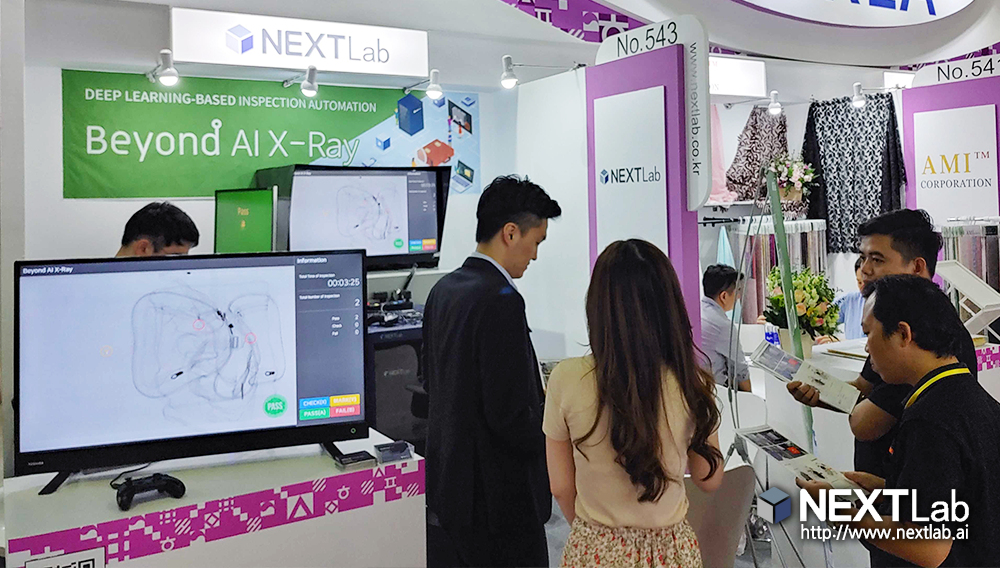 Unlike other booths where textiles and clothing were the main items, technology-oriented demonstrations have taken place.
This is an endless list of NEXTLab booths.
(The UI shown on the left screen is the actual drive screen where the product detects foreign substances.)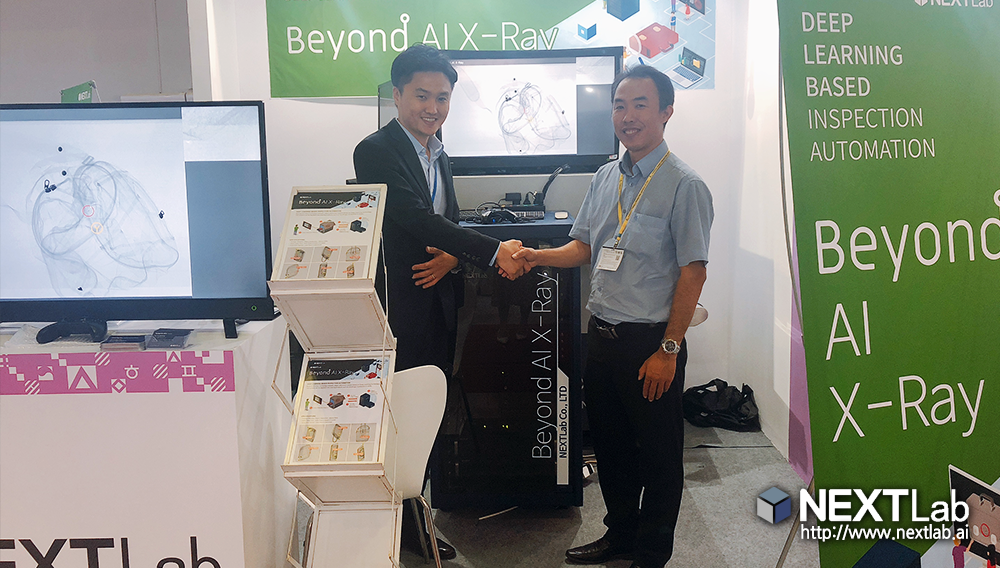 It was a great opportunity to showcase the technical skills of NEXTLab.
I was so proud of the interest of the audience as I worked hard to prepare for this event.